Welcome to Red Rocks Park and Amphitheatre
RED ROCKS RANKED #1 BEST OUTDOOR VENUE BY POLLSTAR
Denver's premier concert Venue Red Rocks Amphitheatre – Red Rocks Tickets Full calendar of events, parking info, directions, ticket info and more for all live concerts and events.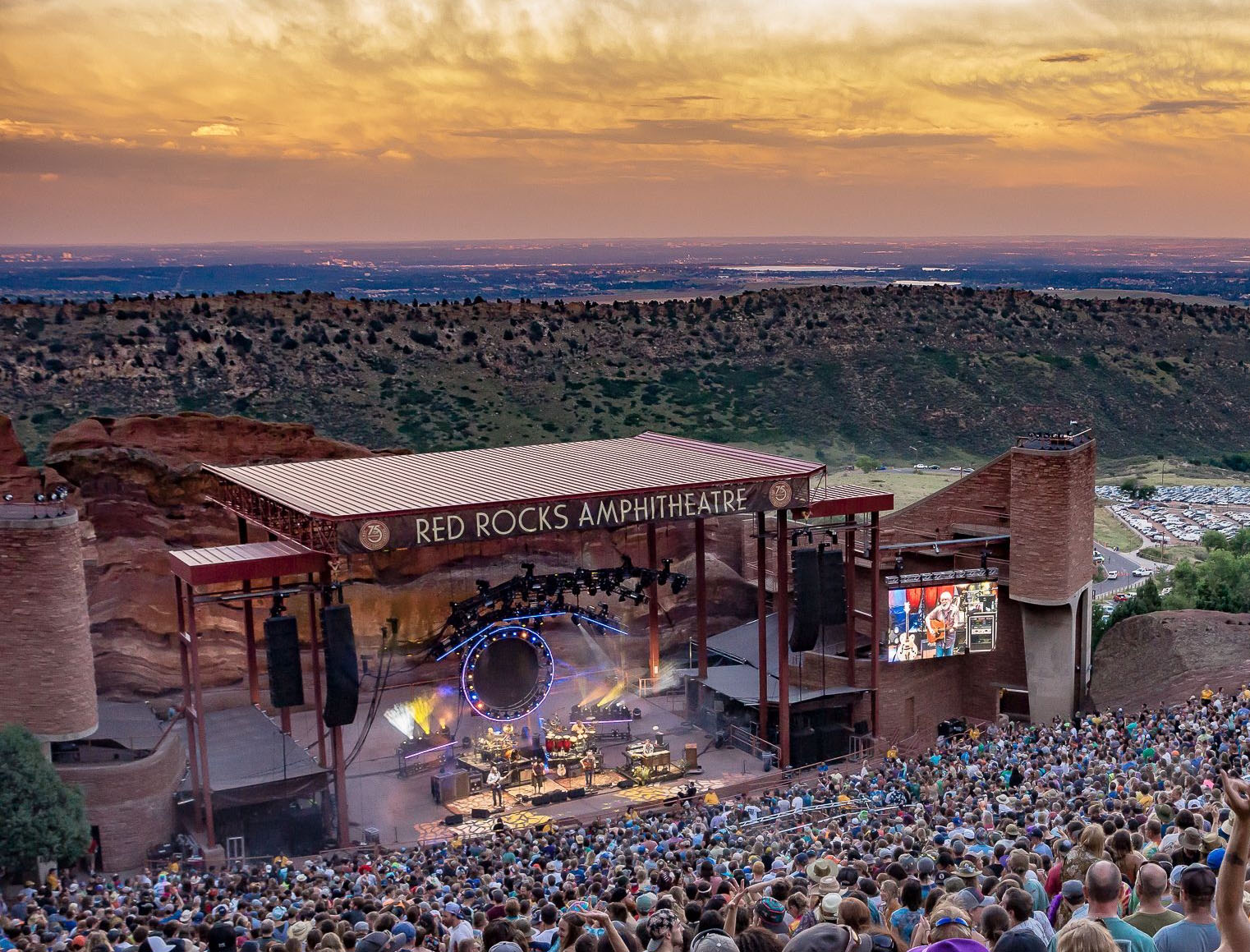 Red Rocks Amphitheatre, in Morrison, has begun announcing concerts for 2019.
There is no better venue the nation than Colorado's own Red Rocks Amphitheatre.
Owned and operated by the City of Denver, the concert venue in Red Rocks Park was home to some of the most iconic concerts ever. Show announcements have begun trickling in for the 2019 year and we will add to this list as more are announced.
Buy Tickets for all Red Rocks events now before it's too late at buytickets.com
February 1 – Icelantic's Winter on the Rocks ft. Atmosphere, De La Soul, Living Legends, Watsky
April 19 – 311 and Method Man & Redman, The Green, Dizzy Wright, Jesse Royal
April 20 – Stick Figure, Pepper, Steel Pulse, The Movement, Iya Terra
April 30 – The 1975 with Pale Waves and No Rome
May 1 – Interpol with Car Seat Headrest and Sunflower Bean
May 2 – Twiddle, Pigeons Playing Ping Pong with Kitchen Dwellers
May 3 – Shpongle with very special guests
May 4 – Shpongle with very special guests
May 9 – Vulfpeck with Khruangbin and Cory Henry
May 12 – Luke Combs with Lanco and Jameson Rodgers
May 14 – Lord Huron with Lucious
May 18 – Global Dub Festival feat. Adventure Club, Bear Grillz, Said the Sky, Riot Ten, Dirt Monky, Kai Wachi, Kompany b2b Tynan, Yaks b2b Somnium Sound
May 24 – The Devil Makes Three with Lucero
May 29 – Phil Lesh and the Terrapin Family Band with the Infamous Stringdusters
June 7 – Michael Franti & Spearhead with Snarky Puppy
June 8 – Big Head Todd and the Monsters with Toad the Wet Sprocket & Colin Hay
June 15 – Rage on the Rocks 2019: Lettuce with TAUK and The Soul Rebels
June 16 – Nahko and Medicine for the People, Trevor Hall, Ayla Nereo
June 21 – Umphrey's McGee with Spafford
June 22 – Umphrey's McGee with TBA
June 23 – Umphrey's McGee feat. a Led Zeppelin set with Jason Bonham
July 5 – The Avett Brothers with special guest to be announced
July 6 – The Avett Brothers with Nicole Atkins
July 7 – The Avett Brothers with Lake Street Drive
July 12 – The Motet + Galactic with Moon Hooch
July 17 – The Head & the Heart with special guests
July 24 – Trampled by Turtles with Deer Tick and The Dead South
July 28 – John Prine with the Colorado Symphony, I'm With Her
August 1 – Weird Al Yankovic with the Colorado Symphony
August 2 – My Morning Jacket with special guests
August 3 – My Morning Jacket with special guests
August 20 – The Piano Guys
August 29 – Joe Russo's Almost Dead
September 8 – Dark Star Orchestra with Electric Hot Tuna
September 11 – Old Dominion
September 17 – Jason Isbell and The 400 Unit with David Crosby & Friends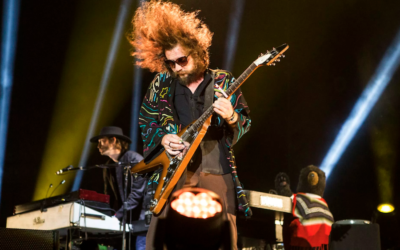 My Morning Jacket really certainly are among the best and most unique live acts around, however their street existence has been extremely restricted recently. In 2018, their only gigs were at their particular One Big Holiday destination festival, where they played with all the albums in full. The remaining part of the year found the band members focusing on solo projects, but following summer that they 'll return together to their first tour in two decades.
The only catch is the new trek is an extremely limited one. MMJ have announced that the trio of dates for August: 2 at Colorado's Red Rock Amphitheatre (2nd and 3rd), and also a single at Forest Hills Stadium in Queens, New York (10th). According to a press release, "These are the only planned live dates by the band in 2019. "
(Read: The 25 Best Rock Acts with Unique Setlists)
So if you want to grab Jim James and the gang following year, you better re your tickets if they go on sale at 10:00 AM local time on December 7th. Exotic club and VIP members can snag pre-sale tickets on December 4th, although AMEX pre-sale go the following moment. The complete itinerary is below.
My Morning Jacket 2019 Tour Dates: 08/02 — Morrison, CO @ Red Rocks Amphitheatre 08/03 — Morrison, CO @ Red Rocks Amphitheatre 08/10 — Queens, NY @ Forest Hill Stadium
Buy Tickets for every event – Sports, Concerts, Festivals and more buytickets.com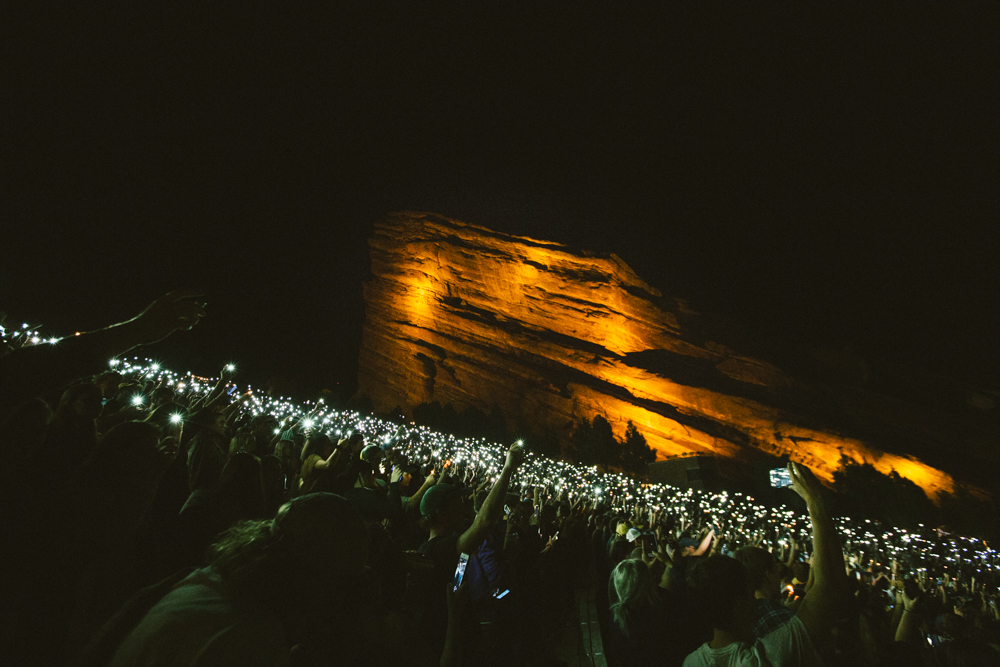 Red Rocks season is officially over — and it was one hell of a yearold. From annual staples such as GRiZ, Pretty Lights and the Avett Brothers, to up-and-coming artists humbled by their first Red Rocks show, the venue had yet a second record-breaking year — more than 1.3 million tickets had been offered to concertsup about 10 percent from this past year. Much like anything, change rears the head, often for the best. Red Rocks planned for several changes to go into effect in 2018, including a switch to Flash Seats for ticketing and a shift in ADA seating — but a few items harbor 't changed much (yet) or have been in the process of shifting today.
READ: Here's How Red Rocks Will Change in 2018 What Changed Flash Seats
In other news, the rows of this venue recently had some authorities protocols put into place to guard patrons . Kitts clarified that due to the authorities, "individuals with disabilities and their guests that wanted those seats ended with these seats this year. " With the implementation of Flash Seats, the first four rows are non-transferable, meaning that the buyer must use them for entrance — with the entire ticketed party at once. Fans wanting to get those tickets need to confirm their need for lodging and provide identification before entering the venue. Find more information regarding the ticketing restrictions and lodging in the initial rows here.
Much more Organized Ridesharing
In a former post we reported a change in the planter boxes and foliage that outlines the amphitheater on each side. According to Denver Arts and Venues, Red Rocks was not up to code for its patrons' security. Put the venue back up to code and the proposal contained installation of sidewalk and railings to increase security. There was talk of eliminating some trees too. Friends of Red Rocks ardently opposed the proposal. The nonprofit firmly believes that the first design of this venue (which comprises the trees) has to be maintained. In addition they believe adding railings wouldn't increase security, potentially as people would likely climb on them get crushed .
At this point in time, the planter boxes difficulty is at a standstill. Kitts said,
"Early in the summer we decided we're definitely likely to look at some different choices. Friends of Red Rocks objected, and I guess whenever you receive out mis-information into the market it makes it tough to move rsquo & which;s considerate. We're under no time period and in no rush. We would like to be mindful about what we do and should we don't always have rsquo; re not likely to proceed with it & the ideal strategy we. "
The historical integrity of one of Denver's most iconic places is being considered some judgment has to be reached to make the venue as secure as possible because of its attendees.
What's Changing Now Art Installation
In that same articlewe reported that local artist Andrew Dufford of Chevo Studios was chosen to install permanent public artwork within the park. The job involves three stone sculptures across different regions of the park. They're supposed to be seating and gathering areas, where individuals are going to have the ability to interact with the park'with no placing the landscape so landscape. Even though they weren't ended in time for concert period this year, these sculptures are defined as completed at the end of 2018.
Upper North Lot Sustainability Initiative
Red Rocks is committed to adulthood. Over the years they've partnered with Eco-Products — a business that produces cutlery, cups and utensils — and implemented a waste diversion program in which they sort through waste following events to be sure everything is going to the ideal waste channels. Their commitment to preservation lasted through a composting recycling and storage center, that is being assembled by the Upper North Lot. According to Kitts, that is also on track to be completed at the end of the year.
We were informed by kitts he is excited about another similar period next year and that the best changes are made at this time.
Buy Tickets for every event – Sports, Concerts, Festivals and more buytickets.com